Palmer Vanity Leg System Order Form
Before you begin...
You will need:
Countertop Width
Countertop Depth,
Countertop Thickness
Finished Countertop Height

to complete this order form.
The countertop is sized to fit the bathroom and then we build the Leg System to fit the countertop.
click to continue...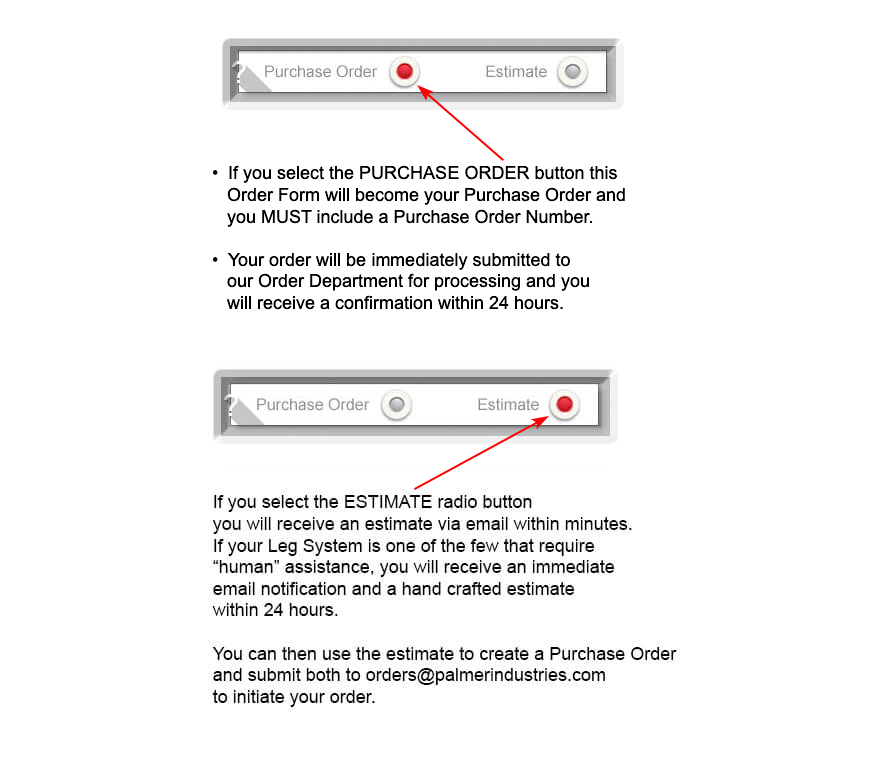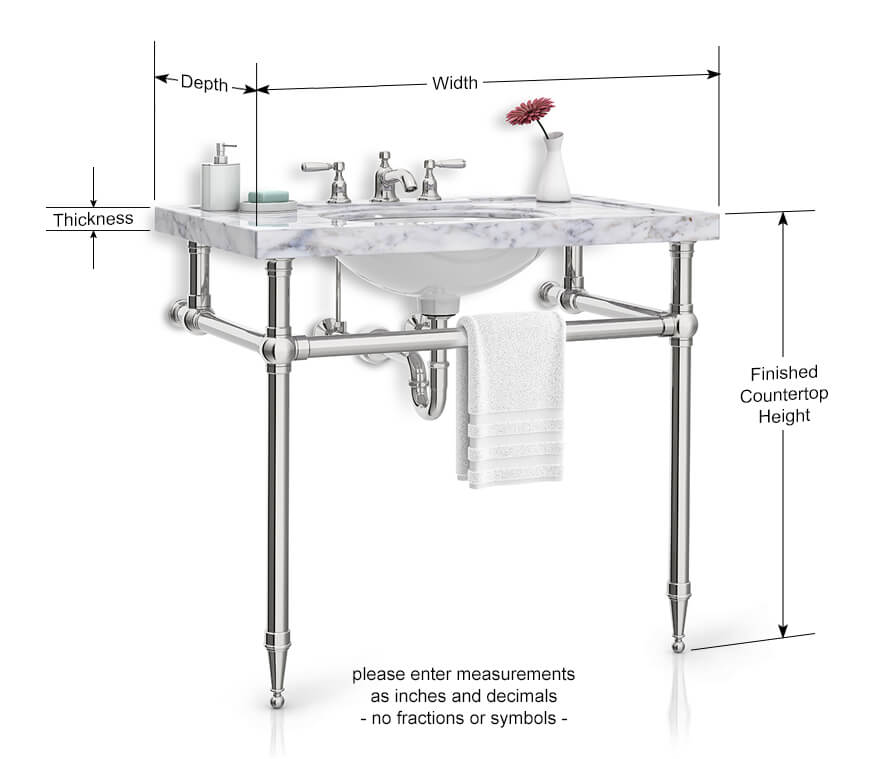 "Span" of the Countertop:
Because this piece of stone or other material is supported only by the legs
and the Wall Bracket, the "Span", the distance between the legs, needs to be considered
Especially because the sink usually cuts a big hole in the middle of the countertop,
often leaving only a narrow strip of stone at the front.
How much weight this can support depends on the type of stone, the thickness, etc.
So, this is a question best answered by your local stone fabricator.
China Sink Tops:
The concern with China & Porcelain Sink Tops is where the top of the legs
meet the bottom of the sink top:
Is there a sufficiently large and flat area for the legs to rest on?
We have a "DataBase" of sinks that we have successfully worked with in the past.
If your sink model is on this list then you are "Good-to-Go"
If your sink is not listed then you should discuss the sink compatibility with a
Palmer SinkLegs specialist at 401-421-1730
Please view our China Sink DataBase here.