Towel Racks & Towel Bars: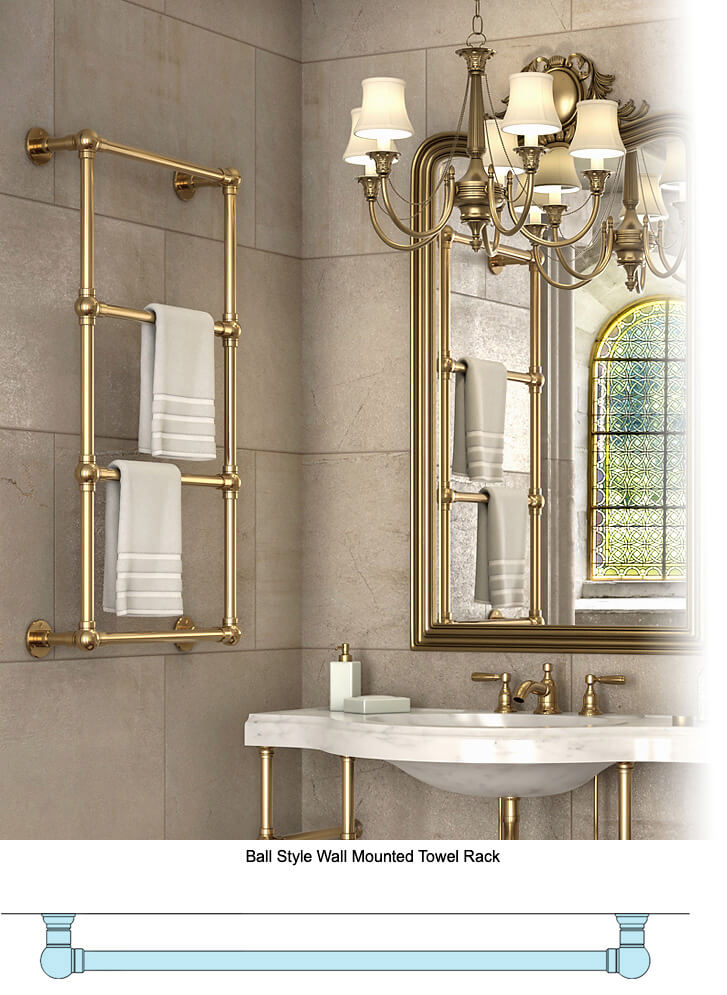 Simple Towel Bar in the Ball Style
Towel Racks, Bars, & Shelves
Palmer is a Boutique Designer & Manufacturer
of Custom Architectural Metalwork
Combining our proprietary modular components and tubing, Palmer will custom build Wall Mounted Towel Racks, Towel Bars, and Towel Shelves to your specifications. These Towel Racks, Bars, & shelves will perfectly complement our leg & shelving systems.
These racks and bars are not heated.