Palmer Industries Performs a "Supporting Role" in This Old House. Kevin O'Conner uses Palmer's Decorative Collar sink legs and towel shelf with marble sink top to restore a Victorian home".

As seen on

The interior designer for the recent Victorian restoration featured on
This Old House
selected Palmer Industries for the sink base in the new powder room.
This Old House opens its 36th television season with the renovation of a three story 1895 Queen Anne Victorian house in the Boston suburb of Belmont.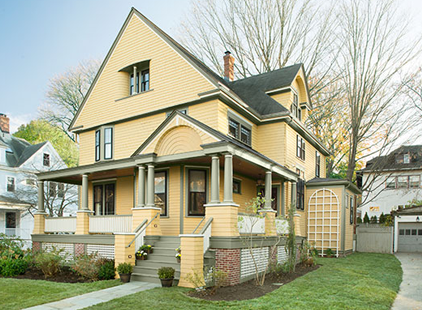 photo: Athony Tieuli
Follow Link to Kevin O'Conner's FaceBook Posts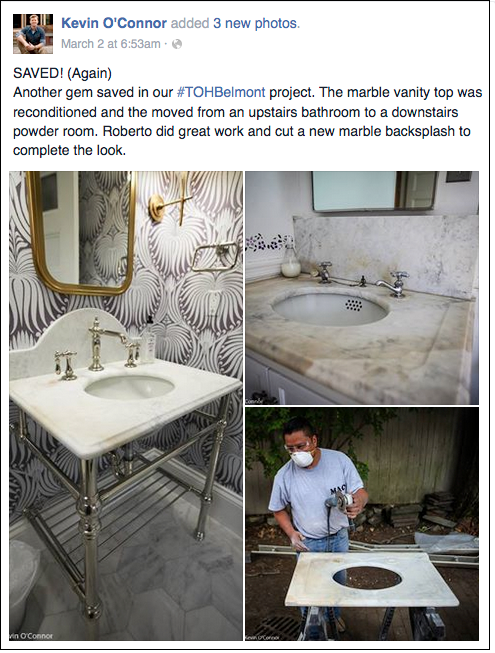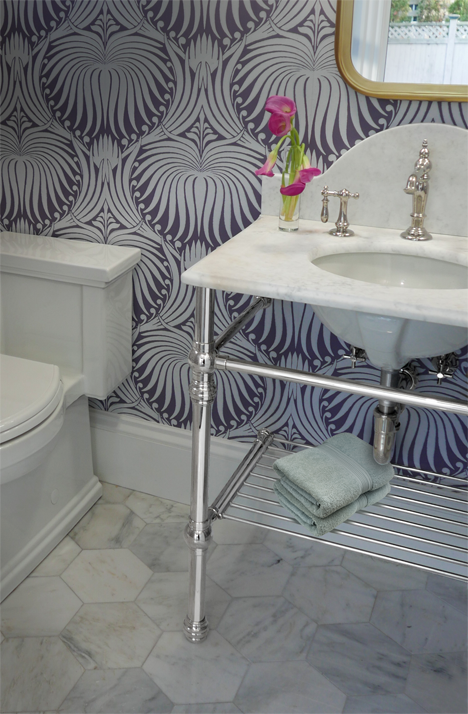 photo courtesty of "This Old House"
This renovation is a working example of the custom design flexibility that is the foundation of the Palmer system.
An antique marble vanity top, rescued from an upstairs bathroom, restored and given new life, sits perched solidly on top of an elegant
pair of Palmer Sinklegs embellished with decorative collars and featuring a classic "hotel-style" towel shelf.
The distinctive and un‑obstructed silhouette of the Palmer leg system compliments the size of this powder room, breathing openness and
light into the smallest of spaces.
Tastefully reminiscent of early European plumbing fixtures, this vanity console provides strength and stability,and imparts a classic design
element to this interior.
The tubular towel shelf with its integration of form and function affords practical storage space without the bulky, heavy look of a box
style vanity.