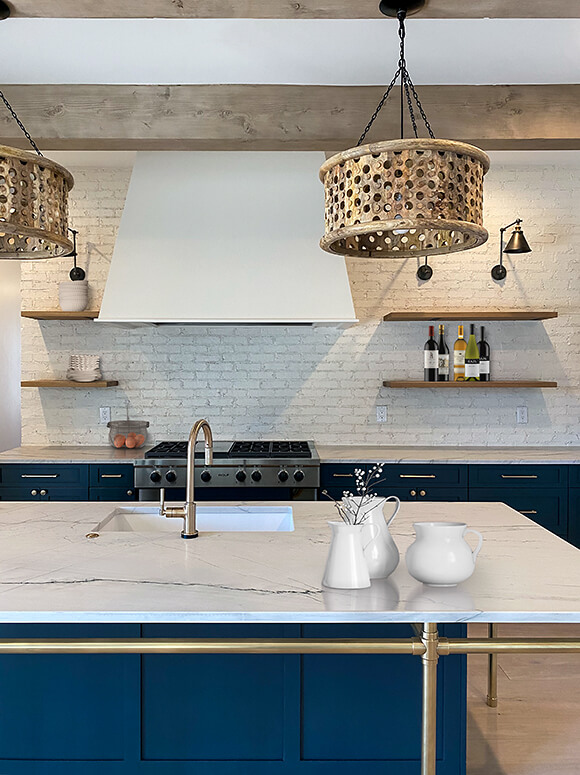 Chalet Development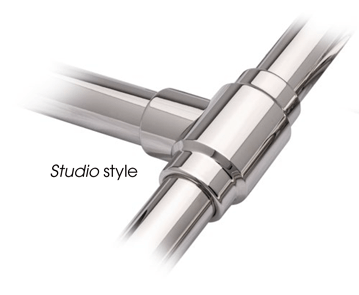 other leg styles are available
Kitchen Leg Systems
1" and 1-1/2" Diameter Leg Styles
for Islands, Peninsulas, Counters, & Bars
Studio and Ball Style Legs
Palmer is a Boutique Designer & Manufacturer of Custom Architectural Metalwork
Combining our kitchen leg systems with your base cabinetry and counter top materials, Palmer can create island, peninsula, and bar configurations limited only by your imagination.
With our wide selection of connector fittings, stylish feet, wall flanges, tubing sizes, and architectural finishes, Palmer can design support leg systems and coordinated bistro shelving to complete your kitchen statement.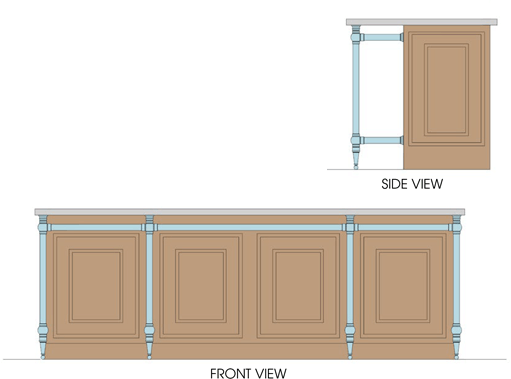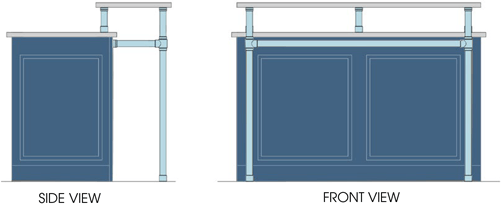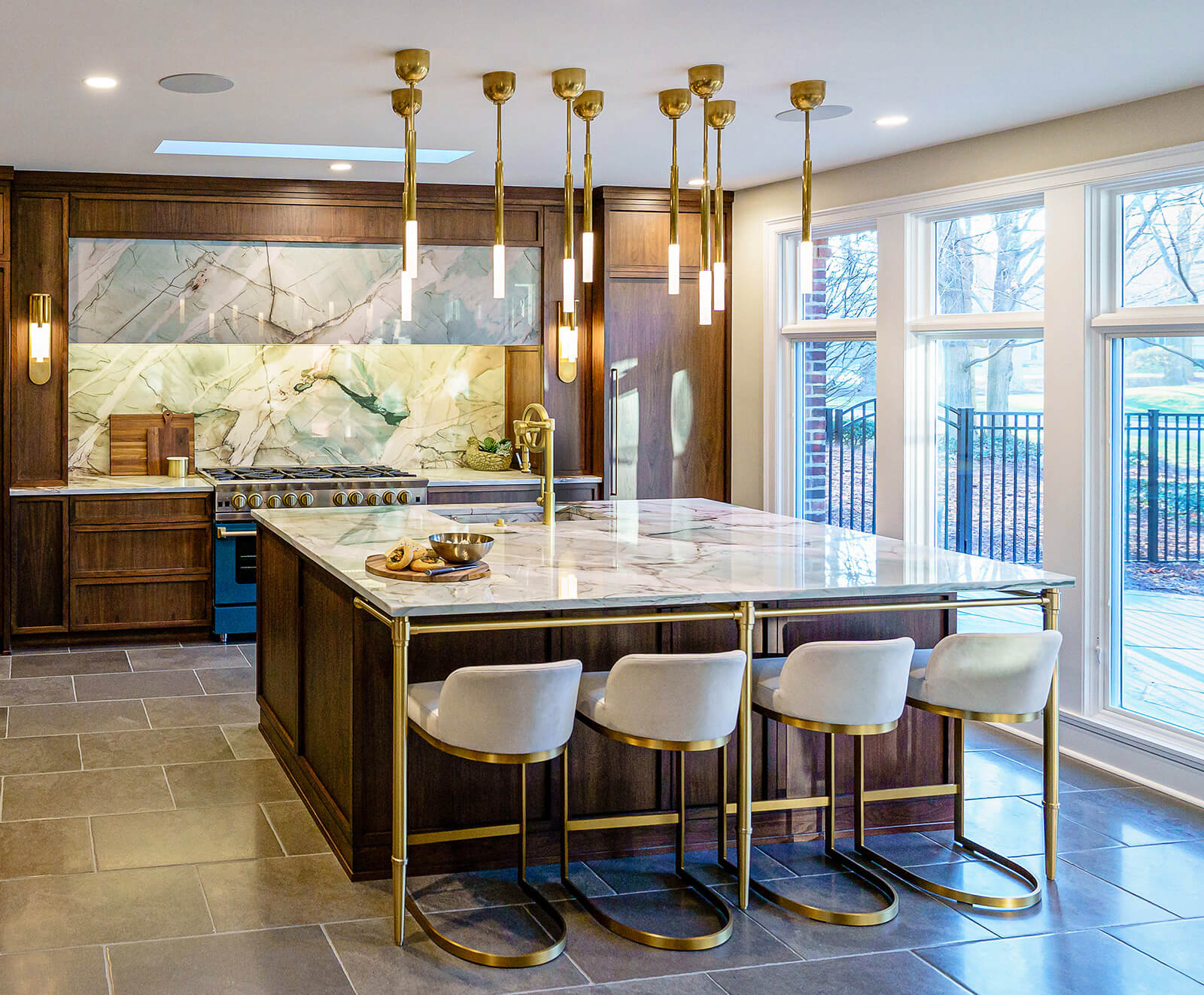 Megan Varga Interiors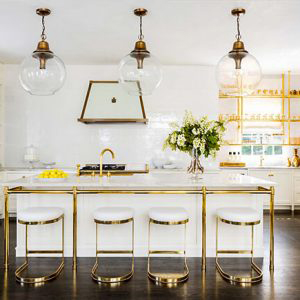 Karpaty Cabinets, Inc.
Other Styles