Custom Sizing
AT PALMER CUSTOM SIZING IS NOT CUSTOM,
IT'S WHAT WE DO EVERY DAY!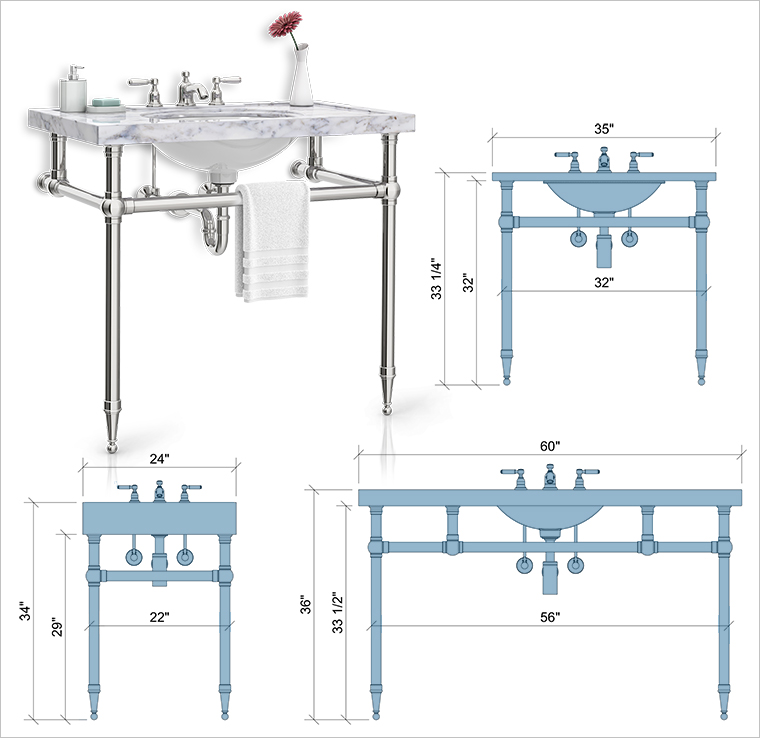 Custom Sized Consoles Require an Order Form to be Filled out - more...
Each and every leg system is built to order, one at a time, to your exact size
Because Palmer hand builds ALL leg systems to order, we can easily adjust the width, depth, and finished height of most leg systems to suit your exact needs for a modest additional cost.
Give us your counter dimensions
and we'll deliver an exact fit.