Custom Designs & Engineering: Kitchen Shelving Unit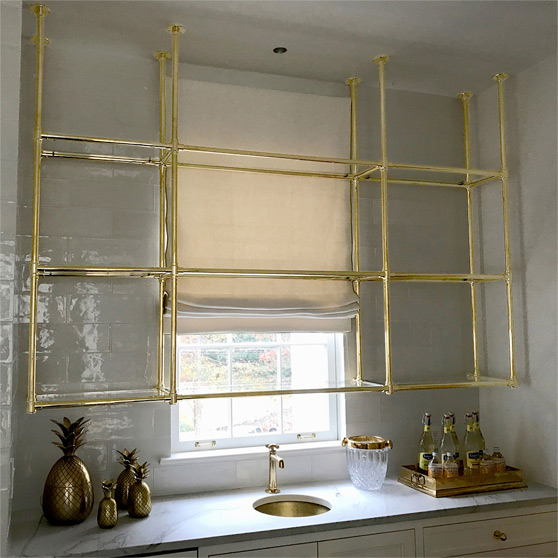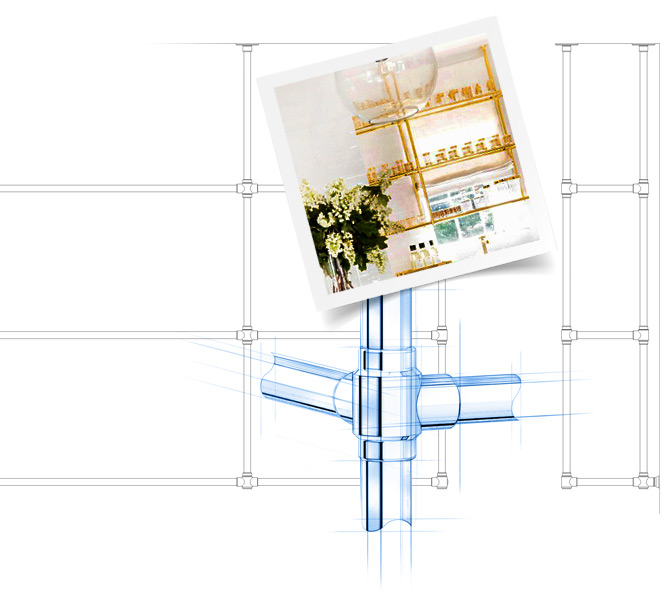 CUSTOM KITCHEN
SHELVING.
This custom designed Kitchen Shelving unit is mounted to the ceiling and back wall.
Based on the Studio style and featuring nested glass shelves, this unit creates a light and airy feeling that does not compromise the window behind it.