Who We Are
WORKING WITH ARCHITECTS AND DESIGNERS WORLDWIDE
TO PRODUCE UNIQUE EXPRESSIONS OF ELEGANCE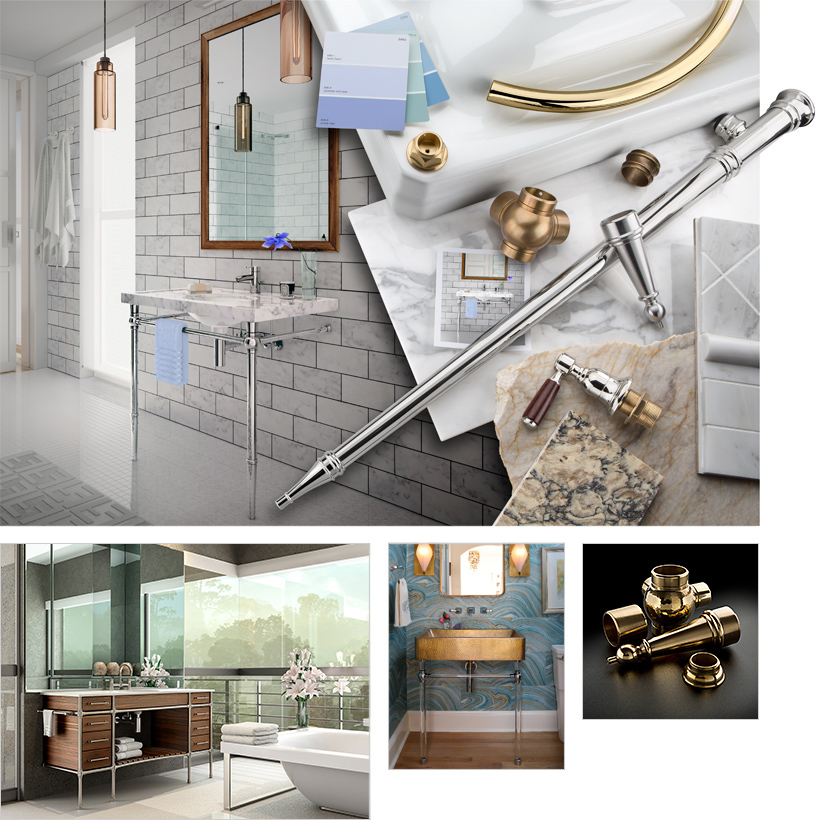 Palmer Industries is the leading manufacturer of vanity sink legs. Palmer washstands are proudly manufactured in the USA – designed, fabricated, assembled, and packaged in our Rhode Island facility. We maintain complete control over the entire process, enabling Palmer to efficiently and accurately custom fabricate to any size, configuration, style, or finish.
Sink Legs do not simply play a supporting role in the design of your vanity, they play the defining role. The choice between elegant legs or just a wood box changes everything.
A Palmer leg system will integrate perfectly with your unique choices of personal colors, wall, floor, and counter materials, plumbing fixtures, and style.
Palmer washstands will support any choice of counter material, such as granite, marble, quartz, porcelain, cement, Corian, glass, metal, or wood. You provide the counter, and Palmer will design the appropriate leg system exactly to your specifications, resulting in a perfect marriage of top and washstand.
Engineered in solid brass and richly finished in a full palette of lustrous platings and hand-rubbed patinas, Palmer Industries brings you the finest in custom vanity sink legs, perfectly at home in your elegant master bedroom suite or your understated powder room.
We are now expanding by applying our expertise to encompass the design and production of related products which utilize our modular component systems.