Testimonials: What Our Customers Are Saying About Palmer
Tracy
Just wanted to pass along the feedback that my client had for Palmer, they rushed a job for a client and they love the way everything turned out. She sent me a separate email saying how great it was working with the guys over there. Just wanted to send along. Thanks!!!
Caroline
Superb customer service!!!
I really appreciate it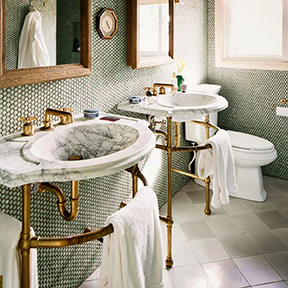 Robert
As always Scott – thanks very much for your prompt and professional service.
Steven
Hi Anthony… My wife found your company / products online and we contacted Scott. He was extremely helpful in answering all of our questions. We exchanged photos of our sink (shown in the pics) so that he could tell me where to measure in order to get the correct placement of the legs underneath. I was even able to speak with Scott on the phone which was reassuring for me as I have never installed this system before! As you can tell, the measurements turned out correct if not exact for a perfect install. This system (The Metro Console Vanity Leg system) has been a permanent fixture in our small bathroom for about 3 years now and we still love it! The quality and craftsmanship of the system are top notch, first class, A-1 whatever term you would use for excellence, your systems reach that goal. We could have gone with a much less expensive system found in the common "big box" stores, sure. However my wife and I are sticklers for quality and that is why we chose your product over some cheap foreign product.  And besides, we love to support our Made in America products!
Lauren
The Palmer legs arrived for my house this evening. They arrived very, very fast after ordering, were packaged to perfection and are drop-dead stunningly, outrageously gorgeous. Please thank everyone at the factory for me. Once they are assembled, installed and marbled, I imagine we will have my powder room photographed and make sure to send you the photos.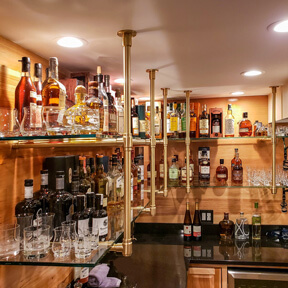 David
Thank you so much.  You're the best, I mean it .
I appreciate all your efforts yesterday to get order out A.S.A.P. for my customer.
Debbie
I can't thank you enough.
Installer coming today.
I'll send you pictures when completed.
Best customer service ever!!!!
Tijana
Morgan, you are absolute delight to work with!
Pleasure was ours .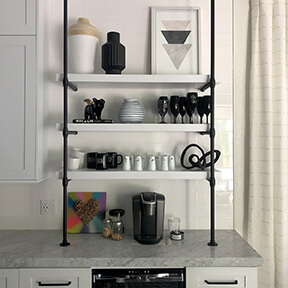 Eileen
Thank you for spending time with me on the phone yesterday to better understand your product. These photos that you have sent along are fantastic and really help to establish and confirm my comfort level with your product.
It's truly beautiful and I can see the detail and workmanship that goes into it!
I truly believe that this will be a show stopper in my client's powder room!
 Emeline
Oh my goodness will they ever! I just received it…Beautiful!
I am leaving to do some work in Quebec for the next couple of days so I am going to be finishing the negotiations towards the end of next week.
I will be finalizing a time with my client when I return. So I will be in touch with you then as well.
Thank you so much for your help this has been wonderful!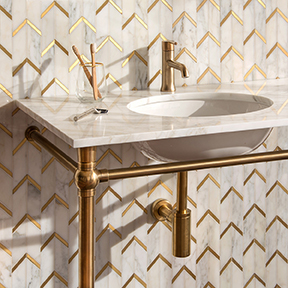 Morgen
Mark,
I really appreciate your wonderful service!
I hope you have an amazing weekend!
Kalpana
Get the heck out!! That's wonderful news!
I thank you so much for working to get this together so quickly.
I will be sure to sing the praises of Palmer and my designer will do the same.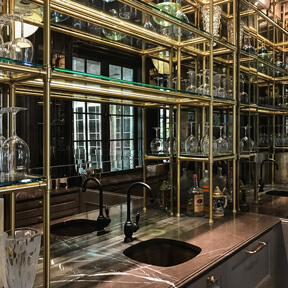 Mort
Fran: Accolades to your professional presentation given this afternoon via the webinar, to the sales team. I realized that not only does your knowledge of PALMER INDUSTRIES show how much you know, your presentation needs NO corrections.
Thanks for assisting me with going on line.
Julie
This closet is magnificent. Ian did a fabulous job fulfilling a wish list item for me. Palmer did an excellent job with all technical and fabrication that was required for this masterpiece.  I would highly recommend your company for all these reasons.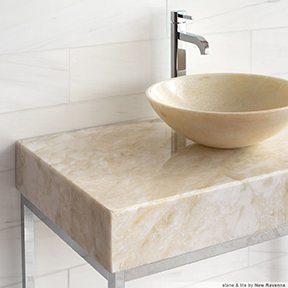 Heather
Wow, thank you so much. I really appreciate it, as do my customers. You are amazing and hope to have some more orders coming soon.
Have a great day.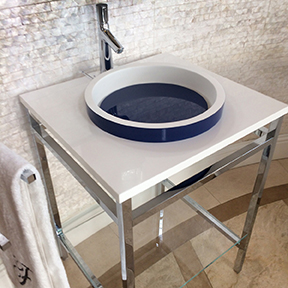 John
OMG!  your team is awesome. I owe y'all one. Thanks a lot for all your time, your teams time and as always your awesome customer service.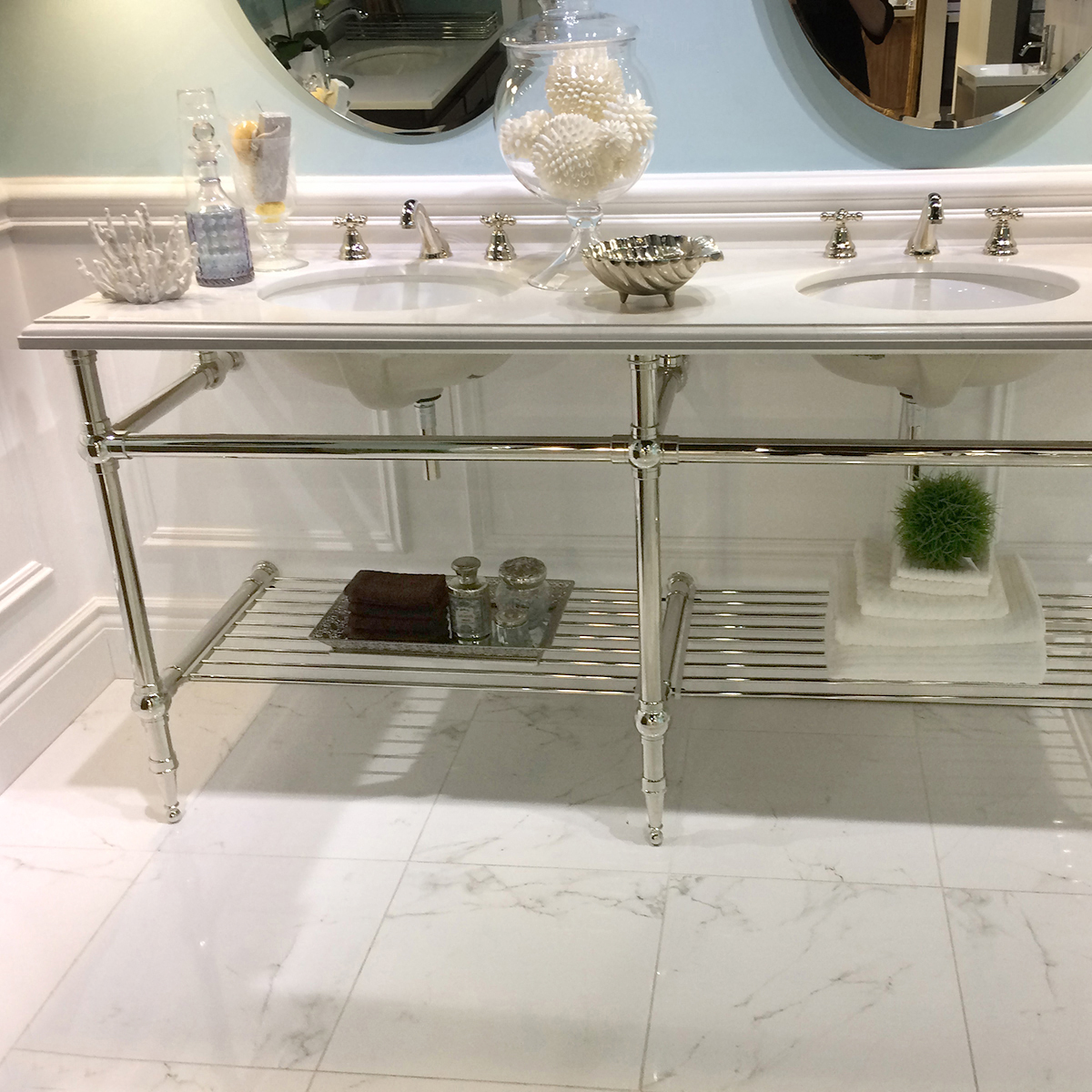 Mark
Thanks for the follow up.
The sample was helpful and we will be presenting it to Notre Dame in a few weeks, but based on the images we showed them from your website, they loved it!
The robustness of the sample definitely assures us of the durability of the product which facilities will be happy with.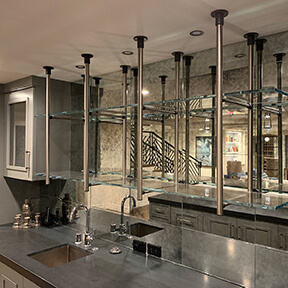 Annmarie
Thank you so much Scott- it is truly appreciated- that is why we enjoy doing business with a company like you!
Tafline
It was a pleasure to work with Palmer industries as your team was very attentive, responsive and knowledgeable. This made the whole process from start to installation seamless.
Emily
Scott!
Thank you so much for your help!
Not only will I get the sale but the customer agreed to order the sink so that she has it on hand so that we can confirm definite measurements! She's nervous to have the contractor cut them and would rather Palmer do it. Couldn't have done this without your help. Now I get a sweet sale and less stress!
Thanks so much! Ill be in touch again when she has the sink/can confirm measurements!
We got the tire kicker to buy!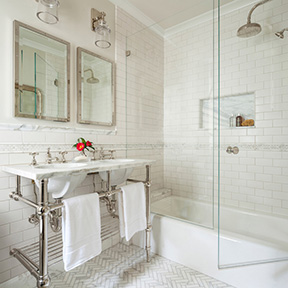 Albert
It's a pleasure to be working with you; you are wonderful. Very professional, courteous, prompt in your replies, and very technical. Look forward to receiving our beautiful display.
PS: As I mentioned yesterday, we do have the curved Palmer console in Polished Nickel which we ordered from Stone Forest, and it's in the center/middle of the showroom by the entry; it attracts so much attention; most people ask about the console before asking about the stone top!!!
Alison
Jamie,
PERFECT!  Barb send me your order # and I will get this into Jamie right away!
Thanks again for your help Jamie!!!!
You are a rock star!
David
Anita and I thank you for getting the materials in to us on time and our contractor Andy for coming in on a Sunday to put it all together… On the whole, we are very pleased.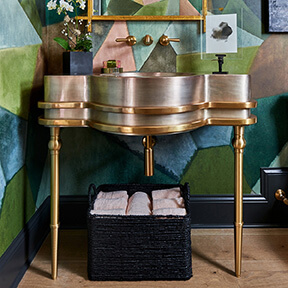 Karen
Fran,
It'll be up to UPS & the weather after this. You've gone above & beyond. More than I could ever have asked. My client sends his thanks as well. He's impressed with you & very, very happy.
Mille, mille grazie!!!!!!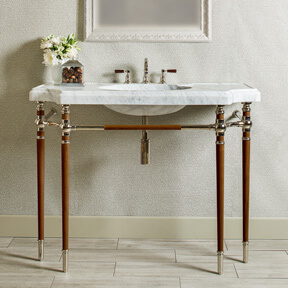 Amy
Thank you very much for sending the sample leg – what a wonderful surprise it was to receive! Our team has been admiring it for much of the day and we must admit that it is serving as inspiration for the design of future projects. Your fabrication quality is impressive and we very much look forward to working with you and your team soon.
Amber
Thank you so much for getting back to me. Your product is amazing. I will send this through to our architect. I'm sure you will be getting even more business once she sees these and how lovely your customer service is.
I'm so glad to hear you distribute to Sydney. I saw your product on Pinterest and didn't think I would hear back.
Sophie
Nice speaking with you on the phone the other day.
You were super helpful!
Lorena
Hello Scott,
Attached is the PO for the custom console legs..
Thank you so much for your help, you are so nice… it makes it easier to do business with a company that has people who care and are helpful!
Have a Great Day!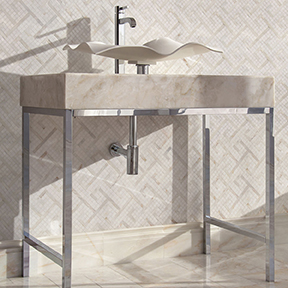 Julie
Ray….you're a Prince!!!  Thank you so much! My customer is going to be SO happy!!!
Silvana
Mark,
Ciao!!!
You're so wonderful to speak to…thank you so much for the quick follow up on your part!!!
I feel like the Palmer Cheerleader, thanks…
Have a very enjoyable day!  Looking forward to selling more of the beautiful Palmer material !!!!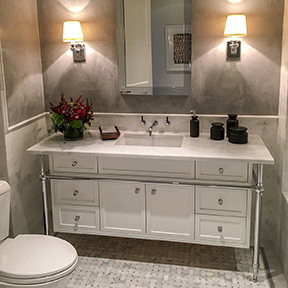 Mindy
Thank you and everyone for going the extra mile for us. We love your product but most of all we love people that are as dedicated to us as we are to our clients.
Kenny
Just wanted to say thank you again for your help last month. The designer placed the order this morning and is going with the Palmer Capital instead of Waterworks. I've been selling Palmer for years but I think I've only ever reached out to you guys a couple times for lead times and such. It's great having a manufacturer that is as prompt and courteous as you were in helping, and it really reassures me as a salesperson selling your product that I'm getting the best service. I look forward to many more years of selling your product.
Judy
You have an excellent product and are wonderful in terms of design (I love Jamie's fancy software!) and service.
I gave your contact info to another designer as well.
Nicki
I just wanted to drop you a quick line to let you know that we received the vanity feet early today and they look beautiful
— thank you so much for working with our super-tight timeline and being so accommodating and attentive to our needs. We greatly appreciate it!
We are thrilled about our new relationship and look forward to working together on future commercial and residential projects.
Tara
Thanks you for the wonderful customer service Mark! I'm very grateful that you and your team will help to get the legs completed for a Wednesday ship out.
Its not every day that I have a client react to a delay with such fury, so I'm very glad you can help me keep him happy. Can you tell me the difference in price between a 2nd day freight and a 3rd day freight? I'm not sure how much Chown will be willing to pay, so we'll likely be going with the 3rd day freight out for a Monday delivery.
Thanks again Mark, you have saved the day!!!  🙂
Jennifer
I just wanted to take a moment to let you know how incredible Fran is for your company! I have worked with her for years now and she is always on the ball. She responds like lightning with all the information you need, even things you didn't think you needed.
She takes care of all of our orders and makes sure that we get what we are really asking for. She's always polite, friendly and incredibly helpful. I just thought you would like to know.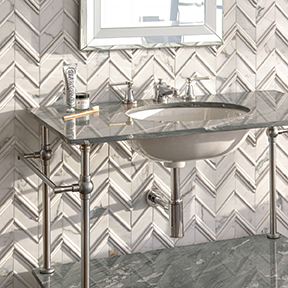 Jessica
We do sell MTI. Ill let them know I can get the top but they really loved the legs.
Thank you for all your help and always getting info back to me so fast!  Makes my life so much easier.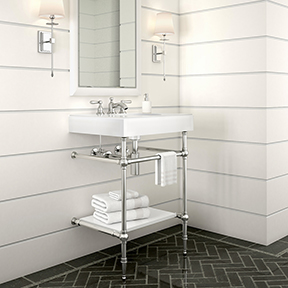 Denise
First of all, thank you so much for responding so quickly and for taking the time to help me. I deal with hundreds of vendors on a daily basis and it can be quite frustrating… This has been a pleasant experience so far and I really, really appreciate it!!!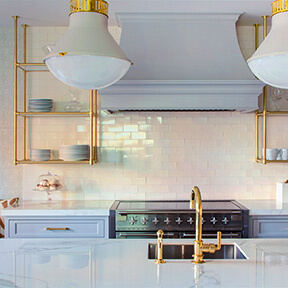 Suzi
Wow, that's amazing! We are so appreciative of your quick response allowing us to get back on track with completion. Thank you! (And please pass our thanks along to others who helped with the quick response.)
Katherine
The vanity turned out PERFECT! I think you will be hearing from us again in
the future. Attached are some pictures.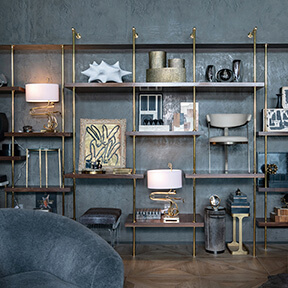 Santina
Hi Scott,
You're amazing, thank you so much for the specs and I will definitely keep this on the down-low.
Concerning the console, I don`t think a ½ inch will be an issue and all makes sense.
So you know, the client finalized the order today and you should be getting PO sometime tomorrow. Thank you so much for all your help, you were very sharp and knowledgeable with everything.
Cheers 🙂
Shelby
I spoke with Fran with Palmer customer service earlier this morning and I just wanted to tell you, she was wonderful. I've never quoted Palmer before so I was a bit anxious and confused flipping through our binder. She went through the quoting process step by step, kindly answered every single question I had, and made me feel comfortable and confident in my ability to understand the technical side of quoting sink legs. I gave her many thanks and wanted to extend my gratitude for wonderful customer service to you.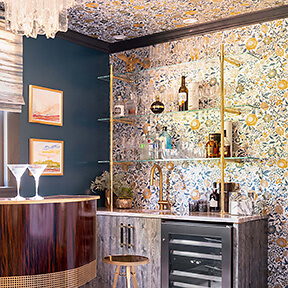 Christina
Scott,
Thank you so much for all your help.
You guys have been awesome throughout this process!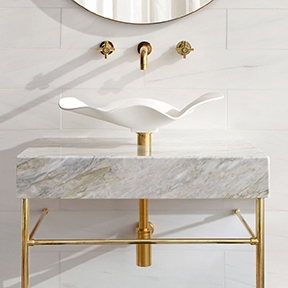 Paula
YOU ROCK
THANK YOU SCOTT
Emily
Hey Scott!
Hopefully you remember me, if not I can forward along our old email exchange! Wondering if you can advise on the below questions from the client so I can nail this order down!
Still can't thank you enough for all of your help with this. This is hardly my sale, this one is all because of you!
Krislynn
I really appreciate your fast response. I can't begin to express my gratitude. This is awesome. I have spoke with countless companies and have not received even an ounce of the service I've received from you. You have given me a bunch of great info to go over with AE. I am sure they will have a hundred of questions but I am going to send this is over and get their feedback. I've been looking at a lot of different options and in my opinion this is by far the winning option.
As soon as I have some feedback I will get in touch but I wanted to let you know I truly appreciate your effort.
Matthew
Thanks Scott! I'll remember this. Y'all have been an absolute pleasure to work with for this whole order.
Sandy
Thank you all for your assistance in helping me with this sale!!!!  I could not have done it without you and the help is much appreciated.
I have learned a lot about how to price and order your beautiful products.
Kristi
Thank you for such a thorough and informational response!! I had asked one of our salespeople about your company and he raved about the quality of your products and great customer service, and I see that he was absolutely correct.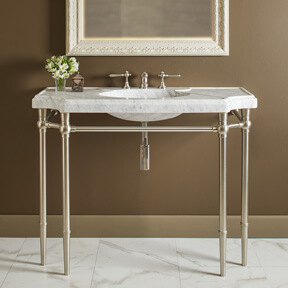 Lori
Hello Scott, just wanted to say Thank You for sending the info so quickly last Friday!
It came just in time for our meeting with the client and it helped tremendously.
Thanks also for the additional information you included.
I am sure we will land this contract and you will be hearing from us again to place the order!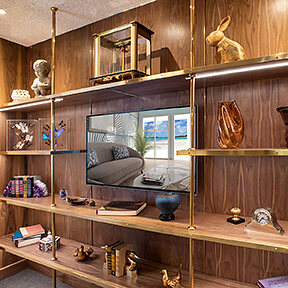 Cheryl
Mark,
Thank you…it is always a pleasure to do business with you all.
Yes to all questions…customer wants the un-lacquered brass finish and, knows it is living.  Yes we want the lower shelf.
We have Duravit, so that is perfect!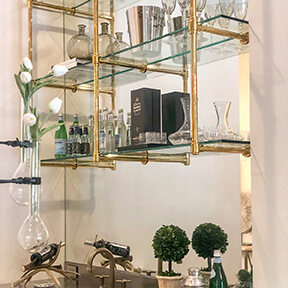 Richard
Thank you for taking care of my customer via the phone and with the shims that you are sending him. As a showroom consultant, it is always easiest to work with vendors that take care of these little problems with the least amount of paperwork and the quickest time frame.
Marcy
Wow! Thank you so much!
You are fabulous. I am impressed! I look forward to working with you. Have a great Friday and a great weekend!!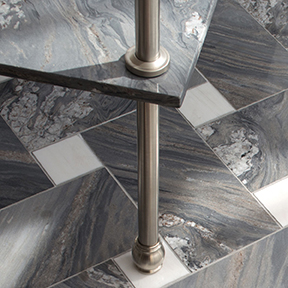 Krislynn
I don't think I could be in better hands, Fran has been wonderful!
The grab bar design hasn't been chosen yet so I will send this to their team and get their thoughts.
I don't expect anything back today! Monday would be awesome!
Enjoy your weekend 🙂
Drew
Yeah, no problems with install and looks amazing. I will have to get some photos over to you. Thanks so much to you and everyone at Palmer!
Kathy
Thank you so very much Mark!
We really appreciate the great customer service!
Frances
Fran,
I just want to say Thanks…you  really came through for us.  It was delivered yesterday.
The customer will now have a finished bathroom for her 60th birthday party on Saturday.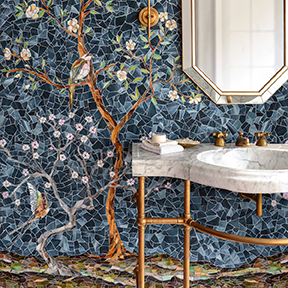 Robin
I just want you to know that I really do appreciate your patience assistance.
You have been amazing, I want to thank you so much!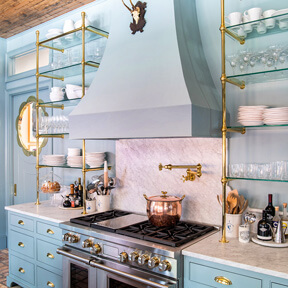 Alison
Thank you and everyone there for all your help!
You guys are the best!
Jordan
Thanks for reaching out. We received the parts and have installed the  base in the public restrooms. Everything worked well and they look great.
Thanks.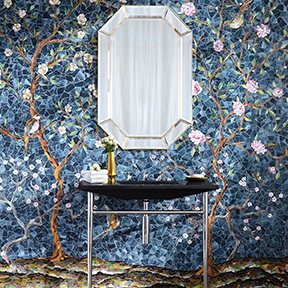 Ginji
Thank you for your speed, ease and professionalism.
I really appreciate you getting this going for us.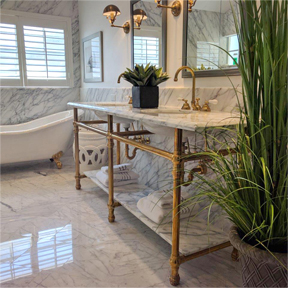 Judith
Gardiner & Larson homes is a high-end residential design-build firm doing projects in Fairfield County, CT as well as on Long Island, NY in the Hamptons. We have some very discerning clients who, along with their interior designers, desire creative and unique bathrooms and other projects involving custom metal products—such as washstands, mirrors, bar rails and table legs.  After extensive searching, I finally came upon Palmer Industries, who have provided us with wonderful guidance, and great computer renderings to help us bring our client's concepts to life.  Their service, delivery time and quality of their product is top-notch and we will certainly use them again.  I highly recommend them for you next project!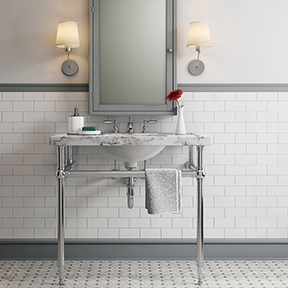 Debra
YOU ROCK!!!!
I AM GOING TO SPREAD THE WORD OF HOW GREAT YOU ALL ARE !
Thank you for helping out like this. I wish all vendors were as great as you!
Natalia
Hi Jamie,
Thank you very much for your help! Done, installed and looking  great !  🙂
Will let you know when we will photograph the house and have professional images. Just want to send you a pic!
Truly looking forward to working together in the future.
Wish you Merry Christmas and good , Happy New Year!!!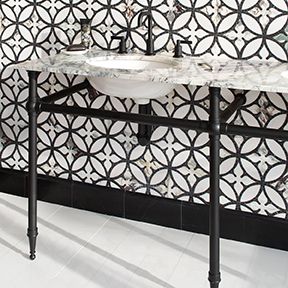 Dustin
Thank you Mark, they do look GREAT!
I really appreciate the picture and the hard work and passion from you and your company to get these completed and looking so nice.
Can't wait to see the final product!
Kara
Oh wow you are AMAZING! We all thank you so much!!!
Much, much appreciated!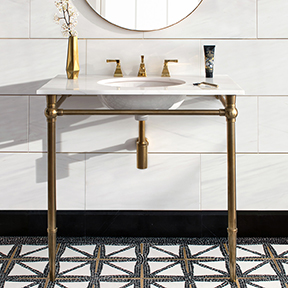 Susie
You are always the best.
Love the new finish and really like the studio fitting.
Best to you.
Steven
Fran,
Thank you so much. Your customer service is outstanding!!!
Drew
Sean – Please see attached intro brochure from Palmer, my absolute top recommendation for your consideration of the console leg systems for the 6 powder rooms.Palmer represents the pinnacle of the industry for this product segment.Great product, great company, great people to put it simply.In addition to the styles you will see Palmer can custom produce a product to your specs so don't feel tied down to these designs.
Tiffany
Thank you so much for your quick response!
This is my first time quoting Palmer Industries and I have to say that you and Fran have made this process so much less intimidating and easier than I thought it would be. It's so refreshing to work with kind and knowledgeable customer service reps. I've already bragged about Palmer Industries to the other showroom consultants. So thank you again, I really appreciate it! I'll let you know when my customer decides to place the order.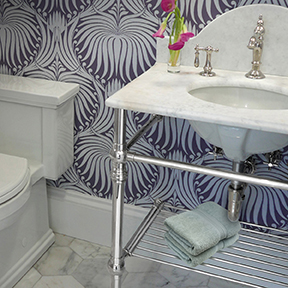 Tijana
Thank you Mark for trying – I do appreciate it very much.
It is wonderful to work with Morgan – you have really nice team. And such an elegant product – outcome will be beautiful.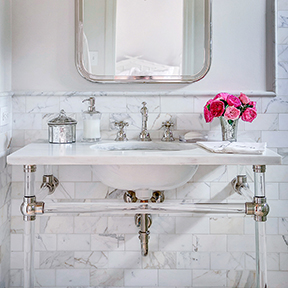 Sharla
Mark,
You are so awesome.
Thank you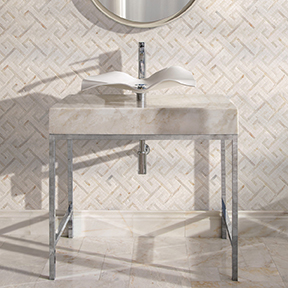 Monica
Jamie,
Thank you so much for your willingness to accommodate the customer and Ferguson and your thoroughness and detail providing all the necessary information to move forward.
I appreciate your help and kindness with me and the customer. You are truly wonderful to work with and excel in Customer Service.
Lisa
Hi Scott,
THEY LOVE IT!!!!  🙂  🙂  🙂
They are sending us a check and then I will give you the word "Go" to get started at that juncture.
Thanks again for being so awesome and fun to work with ~ on this project and always!!
Awesome Scott!!!
I will advise them of the change in price to accommodate a larger space.  Thank you for being so fantastic to work with on these overly detailed projects!!
Max
Funny thing, as soon as I sent out my email moments ago, Patrick responded. I think we will continue with Palmer.
I do appreciate your customer service.  You are good at what you do.