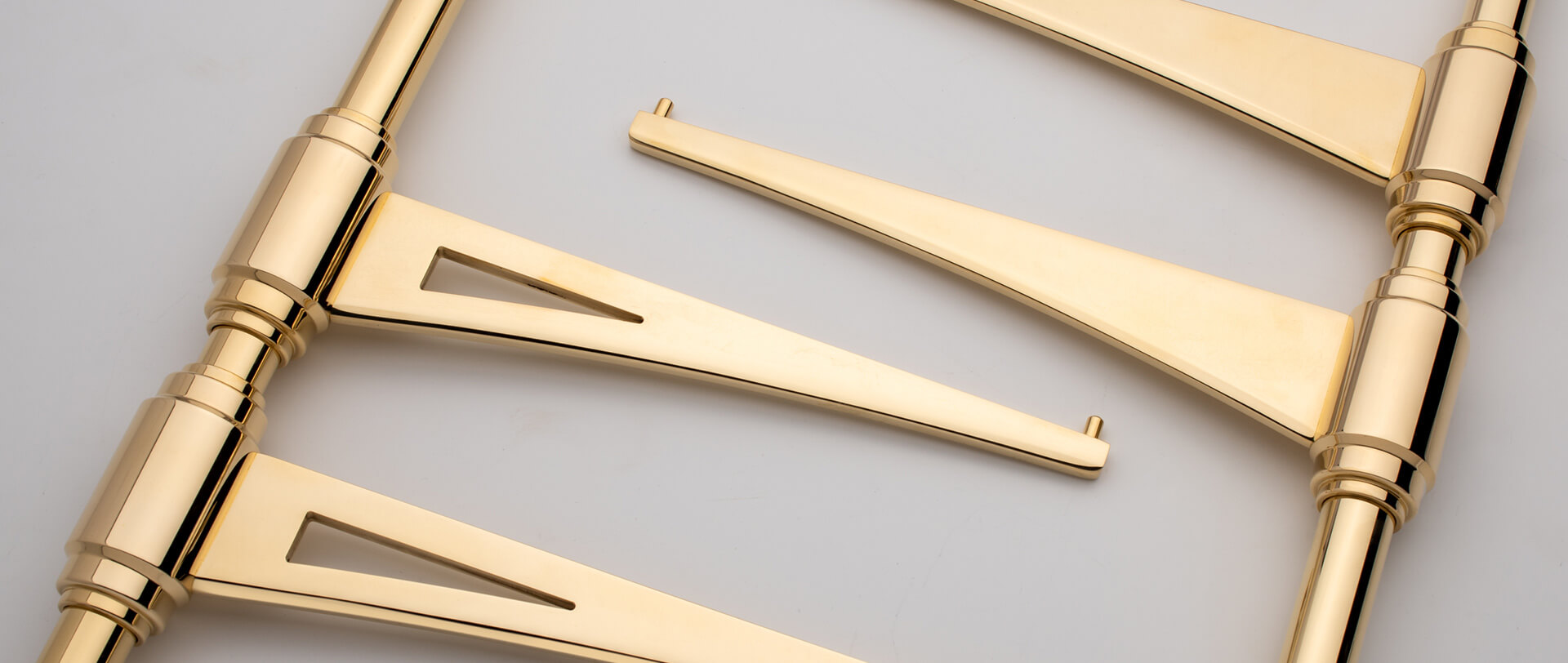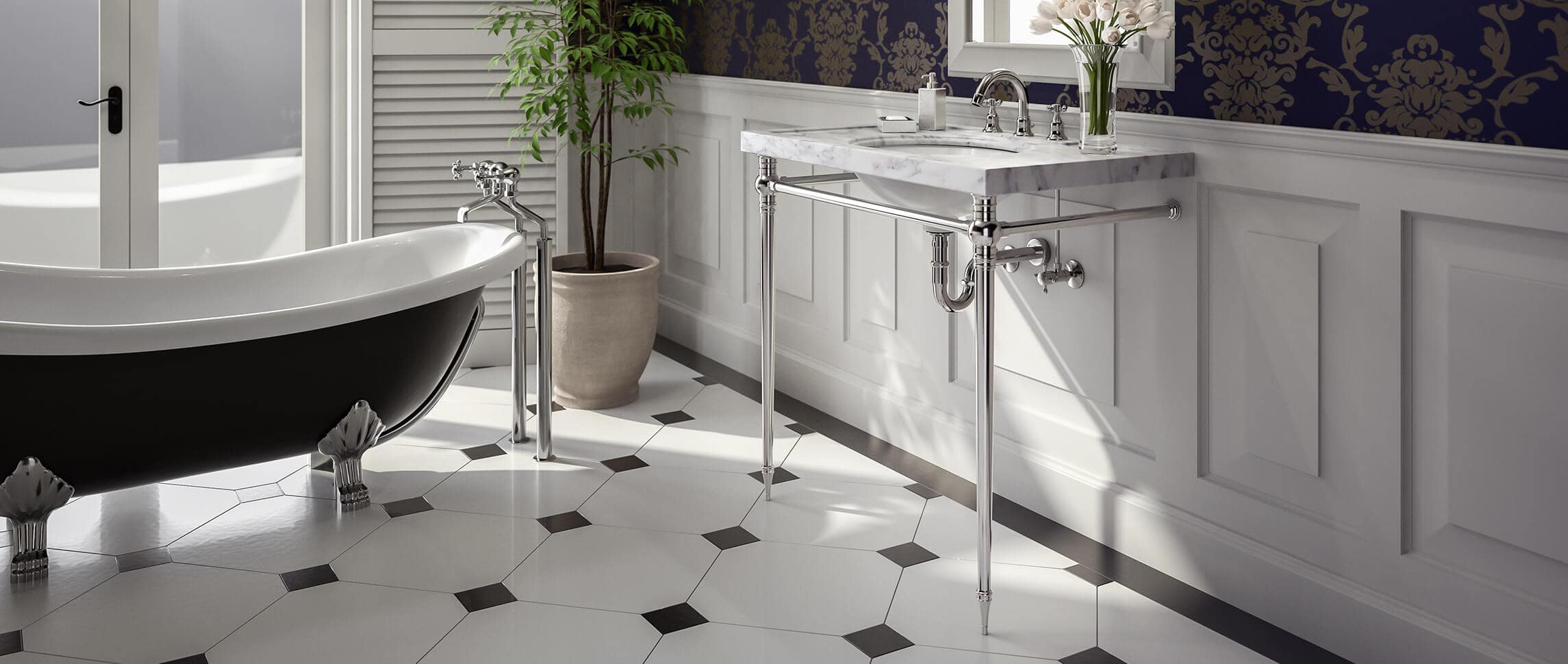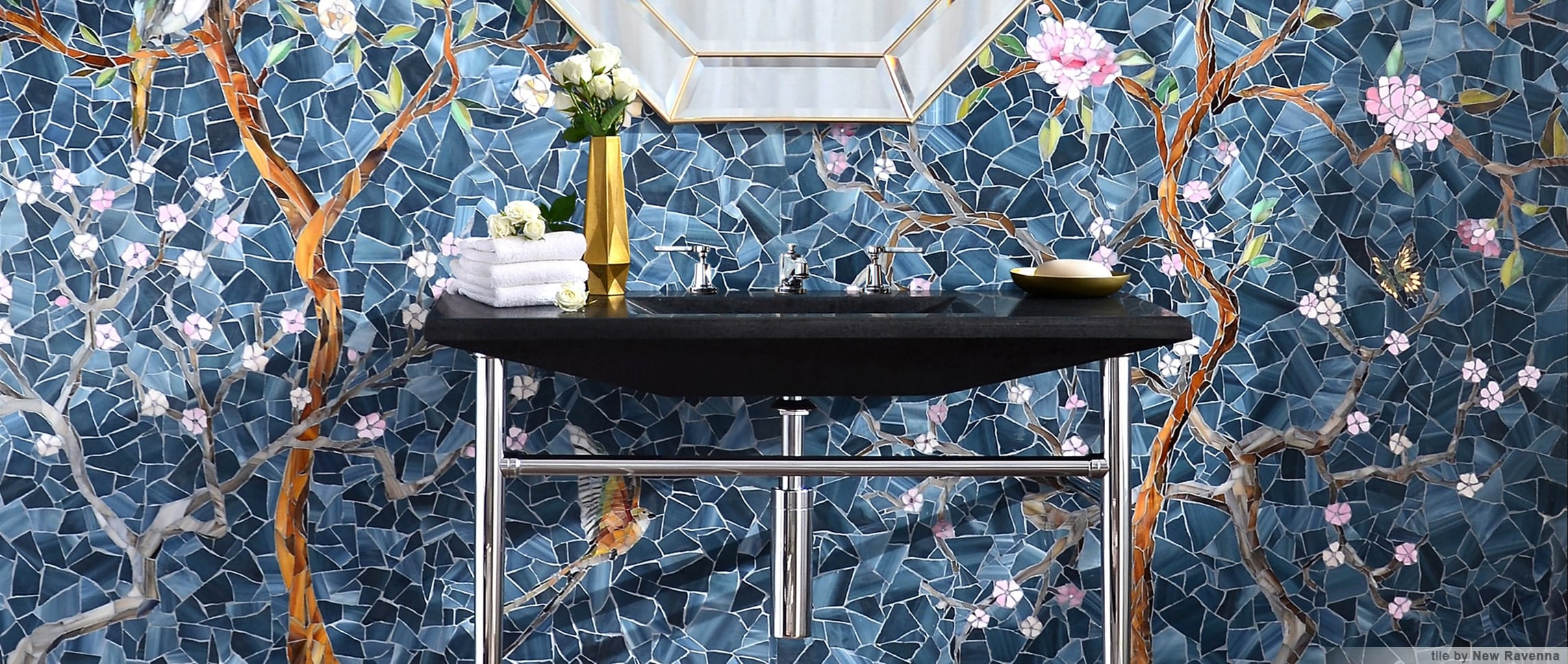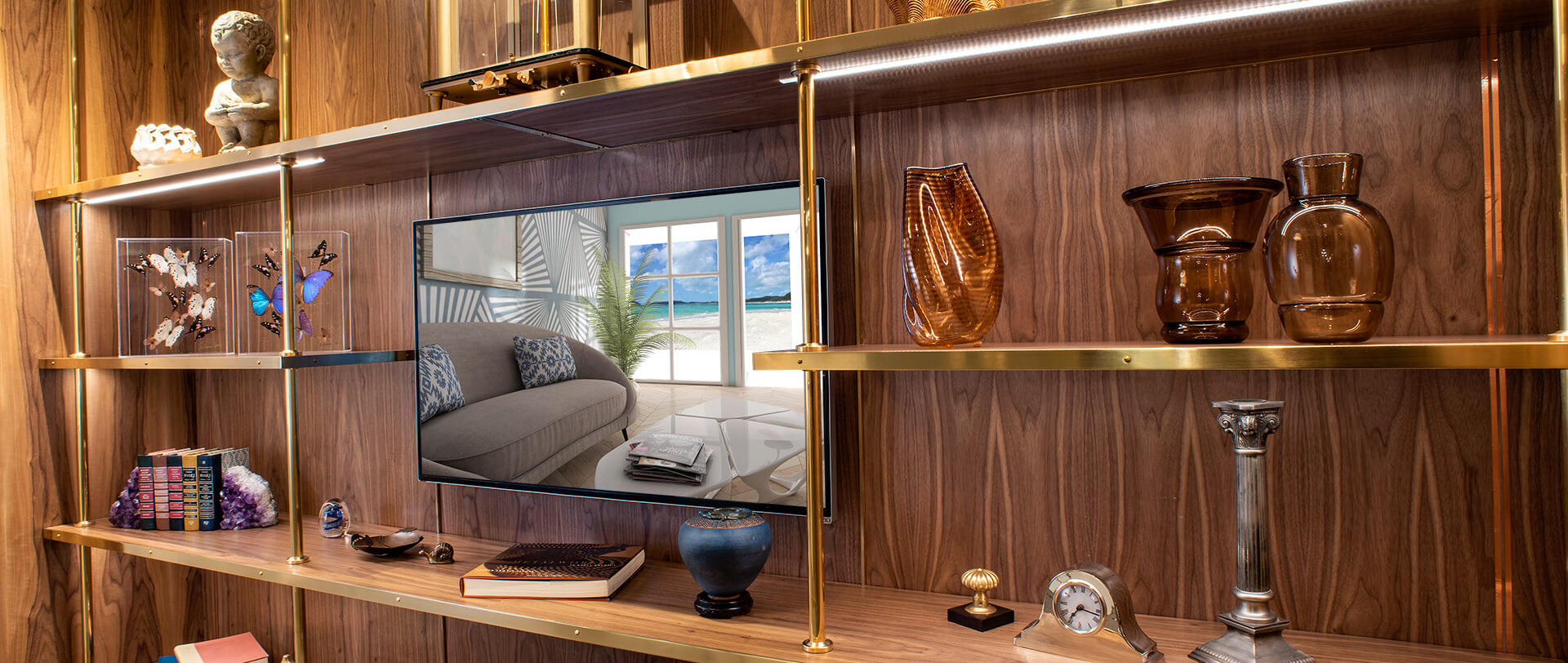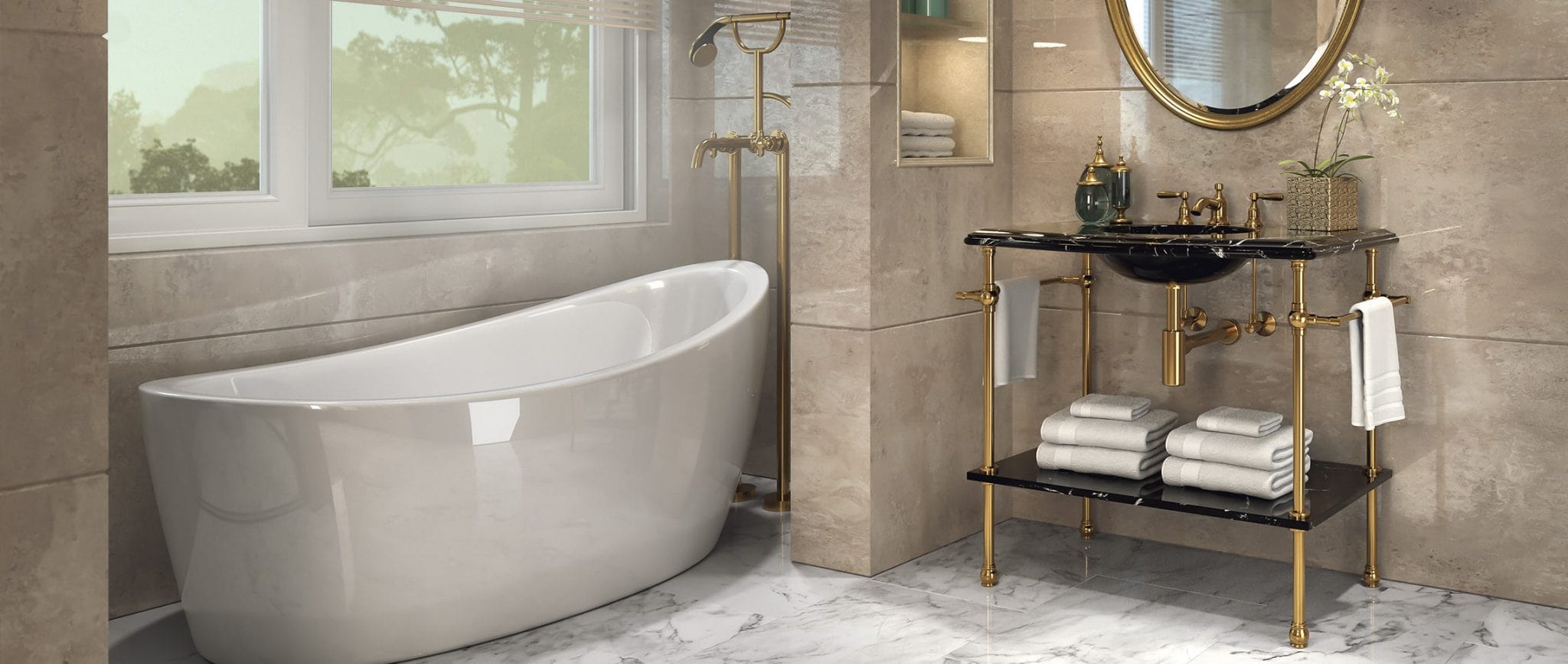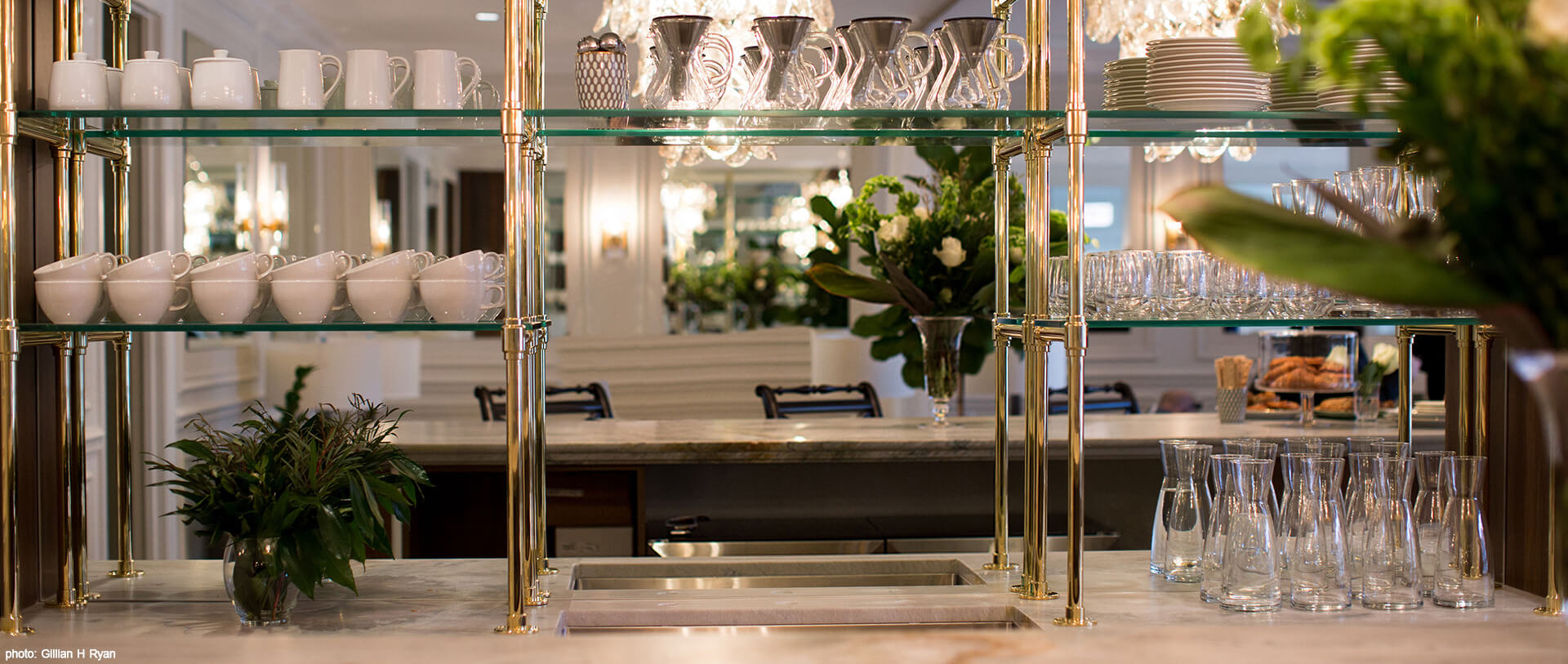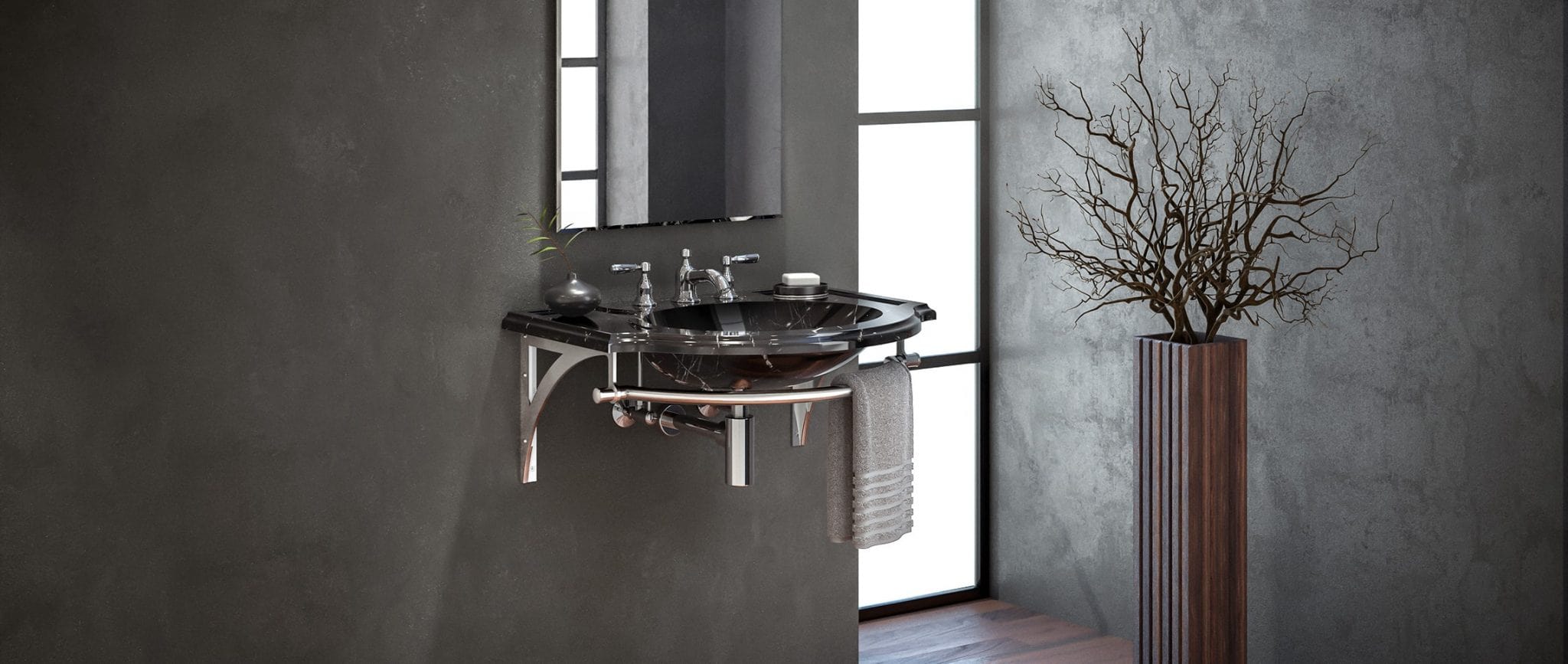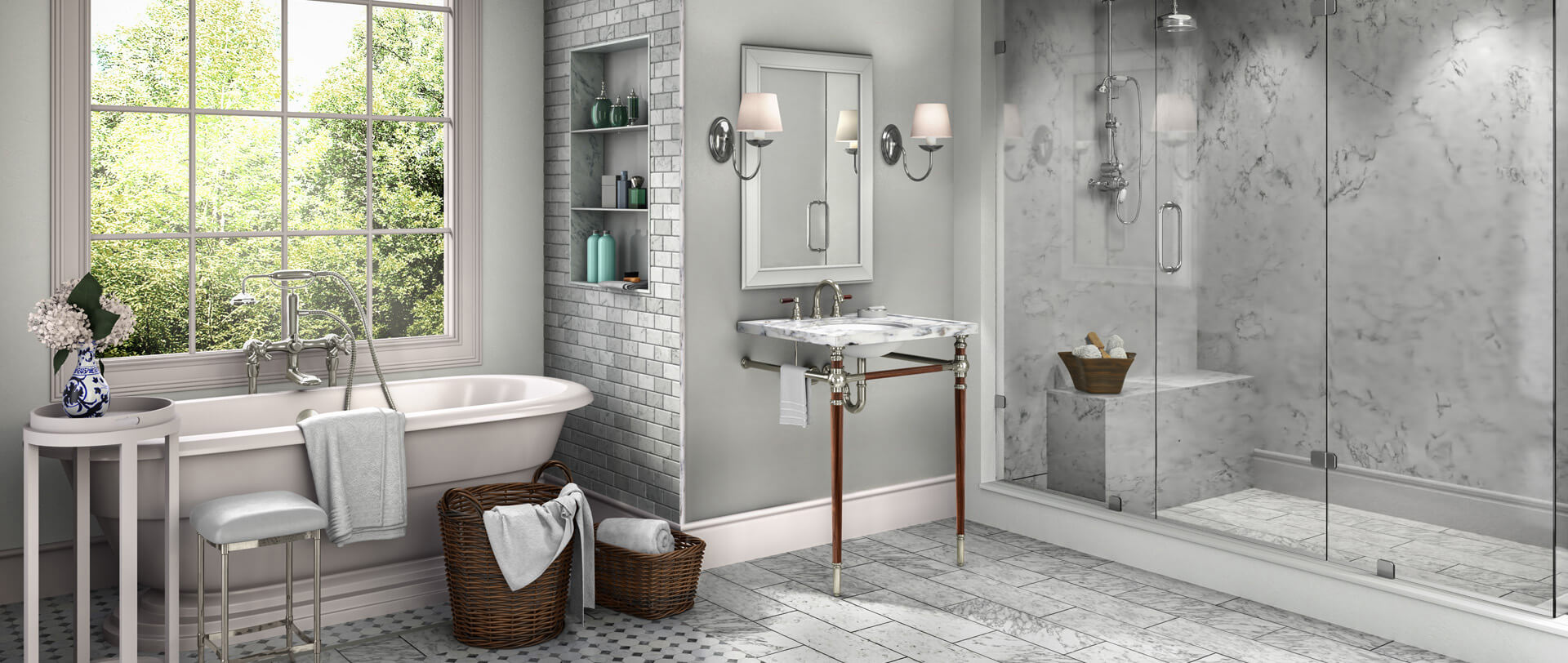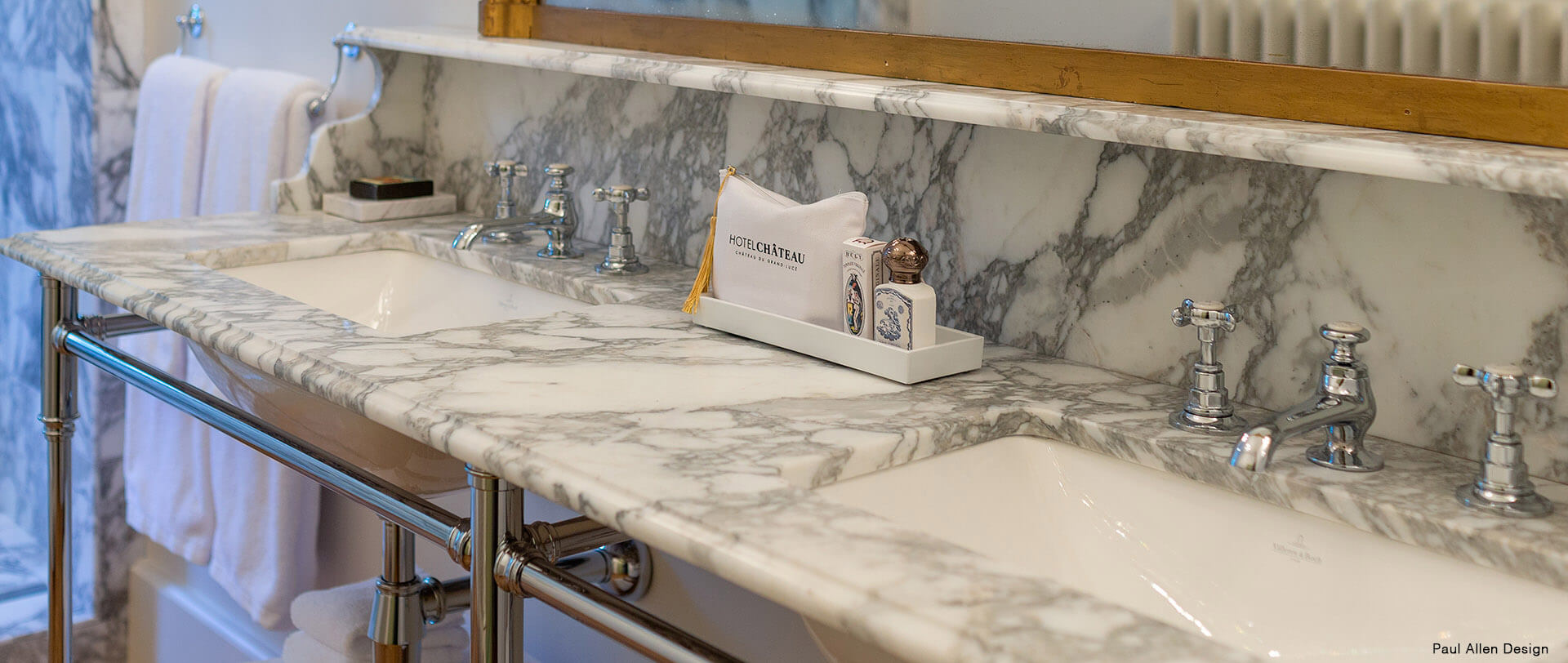 The Leading Manufacturer of Vanity Sink Legs & Designer Shelving
WORKING WITH ARCHITECTS AND DESIGNERS WORLDWIDE TO PRODUCE UNIQUE EXPRESSIONS OF ELEGANCE
Palmer will fabricate to any size, any configuration, any style, and any finish
Palmer Responds to Coronavirus
Palmer's Design and Sales Teams continue full-time, some of us are working from home, but we are here to service you as always. Through our network we remain well connected and fully functional.
While all of our social interactions have been limited, our desires and dreams remain intact. Your projects still need to move forward, especially in the design, estimating, and procurement phases. Palmer is still here and very able to meet your needs.
We can and will continue to satisfy your design and estimating requests just as we have done in the past. Our production shop is working on staggered shifts in order to meet with "social distancing" requirements, but is currently at full output.
We wish everyone good health in these times,
With kind regards and peace,
Mark S. Tanzi and your Palmer Team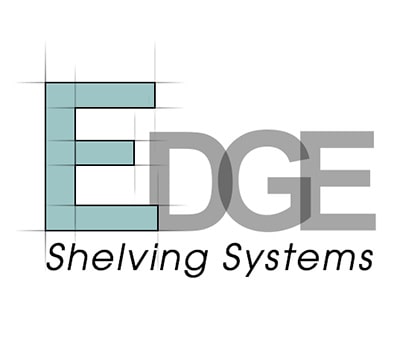 Palmer Introduces the Edge Shelving Product Line
Palmer specializes in the design and fabrication of custom shelving systems, used commonly in residential kitchens and as "back-bars" for restaurants. We will build to any style, any size, any configuration, and any finish. Available in ceiling-mount & counter-mount configurations.

The Unique Engineering of the Providence Style
The Providence model features a truly unique and well-engineered system of incorporating stone aprons (a "skirt") directly into the head of the leg, affording a truly seamless compliment to the counter material above, while concealing the sink basin and hardware below.
Download a detailed product style sheet....

PALMER INDUSTRIES QUALITY SINKLEGS - UP CLOSE & PERSONAL
Palmer takes great pride in the quality, form, and finish of the proprietary modular components that lie at the heart of all our products and designs.
We invite you to enjoy this brief slideshow of a variety of these components shown "up-close & personal"

READ WHAT THEY ARE SAYING ABOUT PALMER...
"... Drop-dead stunningly, outrageously gorgeous... Very professional, courteous, prompt in your replies... Palmer, my absolute top recommendation for your consideration...I could not have done it without you... Your product is amazing... Thanks again for being so awesome and fun to work with... Their service, delivery time and quality of their product is top-notch..."

Palmer Industries works closely with a number of key players in the plumbing and bath industry to coordinate our stylish sink legs with their products and current design trends.
Working together with other manufacturers, we have achieved some very special pairings of Palmer Industries custom sink leg systems with their unique tops, vessels, & sinks.
Palmer's custom Vanity Leg Systems can be sized and configured to fit most any top.
more...
Machining a Precision Palmer Component
See how Palmer Industries custom sink leg components are machined from solid brass utilizing the precision of automated computer controlled machining.